Kindergarten Registration for 2020-2021
2020-2021 Kindergarten Registration is underway! If you received our mailing containing the registration instructions, please visit our Registration Page for more details and to register.
If you did NOT receive our mailing with the instructions and you have NOT completed the on-line registration process, please email BASD Registration and provide your name, your child's name, your child's date of birth, your address, and your telephone number, and we will mail a packet to you directly.
We are excited to meet our newest BEARS!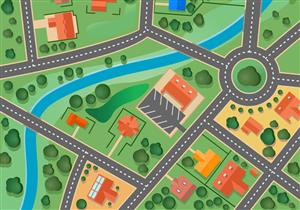 Here is a link to the most up-to-date version of the Approved BASD Catchments by school building for all students in grades K – 8 for the 2020-2021 School Year.
School Assignment Map as of 01/06/2020
Catchments are color-coded by the school. Schools are grouped by elementary and middle school categories. You can show the areas for both middle schools and elementary schools at the same time or choose to look at just one of the categories by checking and unchecking boxes. You can type in your specific address and confirm your school assignment for each child by clicking on the magnifying glass.
Please note that the school assignment is based upon the child's primary residence as listed in Infinite Campus and documented via proofs of residency and any appropriate legal documents.
If after using the map, you still have questions, please do not hesitate to contact us at BASDregistration@boyertownasd.org.
DISCLAIMER: This map was drawn for BASD using Google Maps. BASD cannot guarantee the accuracy of the Google Maps tool. Final school assignments are at the discretion of BASD based upon the Board Approved Scenario 2 Rightsizing Project. As of the 2020-2021 school year, BASD no longer has "gray areas", nor do we accept deviation requests.