Library
Boyertown Elementary School Library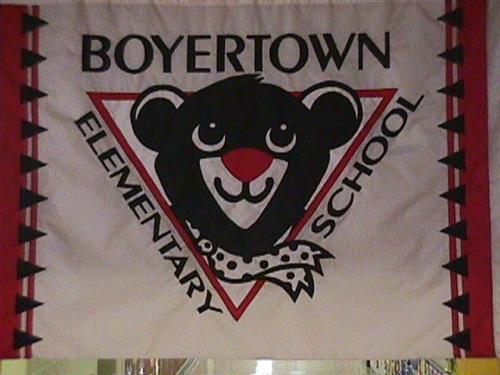 Staff
Mrs. Cristi Kerkusz, Librarian
Mrs. Cindy Richard, Library Secretary
Parent Volunteers

Hours
During the school calendar the hours are:
Monday through Friday
8:25 am - 3:00 pm.


General Information

The Boyertown Elementary School Library is located off the front lobby of the school. To enter the library during school hours, please sign in by entering the school office and ask for a visitor's nametag. You may then proceed to the library.

Approximately 30,000 books and periodicals are housed in the library. Students may check out books for one week, whereas the circulation time for public patrons is two weeks.

There are computers ready for patron use which allow access to our online subscription databases and encyclopedia, as well as POWER library.

The Boyertown Elementary School Library is a participating member of the ACCESS PA database. In cooperation with the Boyertown Community Library, public patrons can access this database from their home computer. Click the link to visit the website of The J. K. Boyer Boyertown Community Library and Biesecker Children's Wing.