Boyertown East Library
Encouraging amazing students to become strong learners, smart researchers, and fierce dreamers.
During the school day, the East library is open from 7:30 - 3:00.
---
Destiny Quick Search

- if you know the title or author.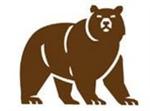 Is
there a book that you are looking for that we don't have? Suggest it!
---
Check out the East Library on social media
.
---