BASD Information Technology Services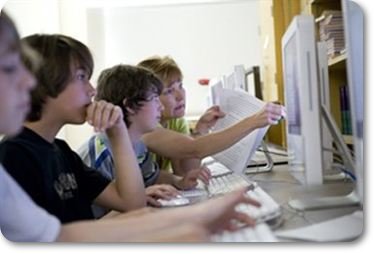 Welcome from the ITS Department!

When it comes to digital technologies in our District, please…
Be empowered. Do awesome things. Share with us your ideas and what you can do. Amaze us.
Be nice. Help foster a school community that is respectful and kind.
Be smart and be safe. If you are uncertain, talk with us.
Be careful and gentle. Our resources are limited. Help us take care of our devices and networks.
---
Where Are We located:
Boyertown Area Senior High

120 North Monroe Street
Boyertown, PA 19512
What Are Our Hours:
Mon-Fri: 7:00 a.m. - 4:30 p.m.
Closed Sat & Sun and major Holidays
How Do I Get Help:

Enter a Work Order: http://trackit.boyertownasd.org

Who we are and what we do:
We are leaders, media specialists, trainers, technicians and web developers who strive to provide the best possible service, training and support to all


We strive to realize our vision:
BASD will weave technology into the fabric of our work to optimize learning; increase productivity and innovation; and engage our community to maximize student achievement.

We manage all the technology systems, both business and instructional, including: Network/Internet, Student Information Systems, Internet/email, technical support, web applications, and classroom technology.

Call Send SMS Call from mobile Add to Skype You'll need Skype CreditFree via Skype